Special Report:
Want to Jumpstart Your Online
Business? Don't Just Make
Some Money… EARN A
LIVING… Be A WSO Winner!
Fact: The Warrior Forum is the ultimate internet marketing forum. If you're not taking advantage of it, YOU'RE LOSING MONEY!
What if I told you that you could:
Make significant money relatively quickly

Work with high profile internet marketers and self made millionaires

Be a recognized part of perhaps THE biggest internet marketing forum

Turn quick money offers into long term, CAREER earning success
---
From the desk of Garrie Wilson
May 14, 2013
Re: Make money…now and for the long term
Are you a "somebody"? Of course you are. Whether it's to your spouse, children, parents, or friends…you're somebody to someone.
But are you "known"? In your business circles. Online, to your customers. Not just your name…but your value?
Here's a quick example to illustrate what I mean:
Matthew Stafford, a quarterback from the University of Georgia, signed the biggest (at the time) rookie contract in the history of the NFL. Five years, $72 million. YIKES! That's a lot of money. But Stafford was somewhat of a "known" quantity. He had tons of college experience, and the scouts knew what he was capable of. On the other hand, Dan LeFevour, a lesser known quantity, was signed to the Bears…for considerably less money. Does that mean that Stafford will automatically have a better career long term? Not necessarily (See Tom Brady vs. Ryan Leaf)…but it's nice to start out ahead of the curve. You think?
Do you have "built in" value? Can you sell your products on reputation alone? If you could establish a favorable online reputation among marketers…how much would it help you earn in the long run?
It doesn't matter if you're a brilliant writer. It doesn't matter if you know your niche better than anyone. What matters is getting that skill, that knowledge, to paying customers…with demand that will make it SELL. Ideally, you want to sell at a premium, right?
Reputation and experience create demand…in almost any market.
Ralph Lauren
Tommy Hilfiger
Nike
Callaway Golf
Wolfgang Puck
Donald Trump
The Rolling Stones
Paul Reed Smith Guitars
These names all demand higher prices of admission vs. their competition in most cases. Why? They are known. They can make a quick buck with a good product, but in the long run they've become the standard by which other things are measured…thus increasing the demand and price of admission.
Look at the online marketing world and you'll see the same thing. Names like Frank Kern, Ryan Deiss, and Paul Evans, to name a few, hold a certain place of status…because people know what to expect. They've worked hard to achieve it…and now you can get on that path, too.
You might be a part-time marketer, a full-time marketer, a wannabe marketer (if you don't yet have your own products), or a business owner.
Chances are you've heard of the Warrior Forum.
The Warrior Forum is one of the top 200 most visited websites, according to Alexa.com, and is undoubtedly the most important forum for internet marketing.
The Warrior Forum is a great place to learn about marketing, to discuss business ideas, to join mastermind groups, to make friends, to find joint venture partners, and to sell products.
In short, the Warrior Forum is a goldmine.
If you harness it properly, you will not only make money once, but you can also build a long-term career out of it.
I will teach you how you can do this specifically by creating a WSO winner... a short report that sells like wildfire — and can be back-ended to yield additional income down the road.
I know you may be chomping at the bit to get to the "make money now" part of this...and that's a big part of it...but don't overlook what this can do for you in the long term.
We're talking CAREER earnings possible with this system...
We'll cover everything, including…
Becoming a Respected Warrior Forum Member

Getting Started With Your WSO

Creating Your WSO Product

Marketing Your WSO

Turning Your WSO Into A Long Term Business
Within each of these topics, you'll find loads of material, meaty tips, advice, and step-by-step "how to" to guide you effortlessly through the entire process.
You'll learn about:
Building Credibility
Forging Business Relationships and Creating Networks
Looking at Past WSOs
Selecting a Product Idea
Turning Your Idea Into Reality
Pricing Your Product
Generating a Buzz for Your WSO
Retaining WSO Customers
Making Repeat Sales Off of WSO Customers
Back-Ending a Membership Site
…And even MORE!
Everything you need to know in order to build a reputation…BE A SOMEBODY ONLINE…create, offer, and market your WSO…and turn your short term success into a long term career…
It's all right here!
What are you waiting for? Do you want to be Matthew Stafford online, or Dan LeFevour?
Get this course NOW!
YOUR "NO QUESTIONS ASKED" GUARANTEE!
I know you've seen "no questions asked" guarantees before. And maybe they didn't ask questions, but they sure made you jump through a lot of hoops to get your money back.
Here's the thing: If you're not completely satisfied with this product for any reason within 30 days, you'll get your money back – guaranteed. No hassle, no hoops and no questions.
Fair enough?
The price is a one-time fee of only $17.00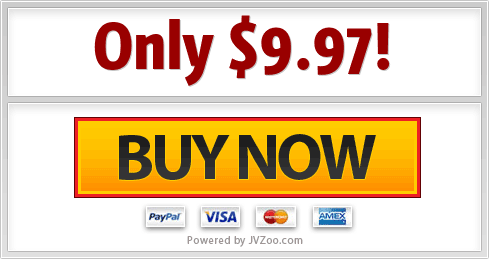 YOU WILL RECEIVE INSTANT ACCESS TO WSO WINNER
(Even if it's 2:00 AM on a Saturday)
After your order has been processed you will immediately be taken to a download page where you will be able to download WSO Winner.
* Every effort has been made to accurately represent this product and its potential. Please remember that each individual's success depends on his or her background, dedication, desire and motivation. As with any business endeavor, there is no certain guarantee that you will earn any money.
Disclaimer | Earnings Disclaimer | Privacy Notice | Anti-Spam | Contact
To your success,
P.S. Remember, there is absolutely no risk - if you are not satisfied with your purchase, then you may request a "no questions asked" refund anytime within 30 days. Order Now.